We Are JMI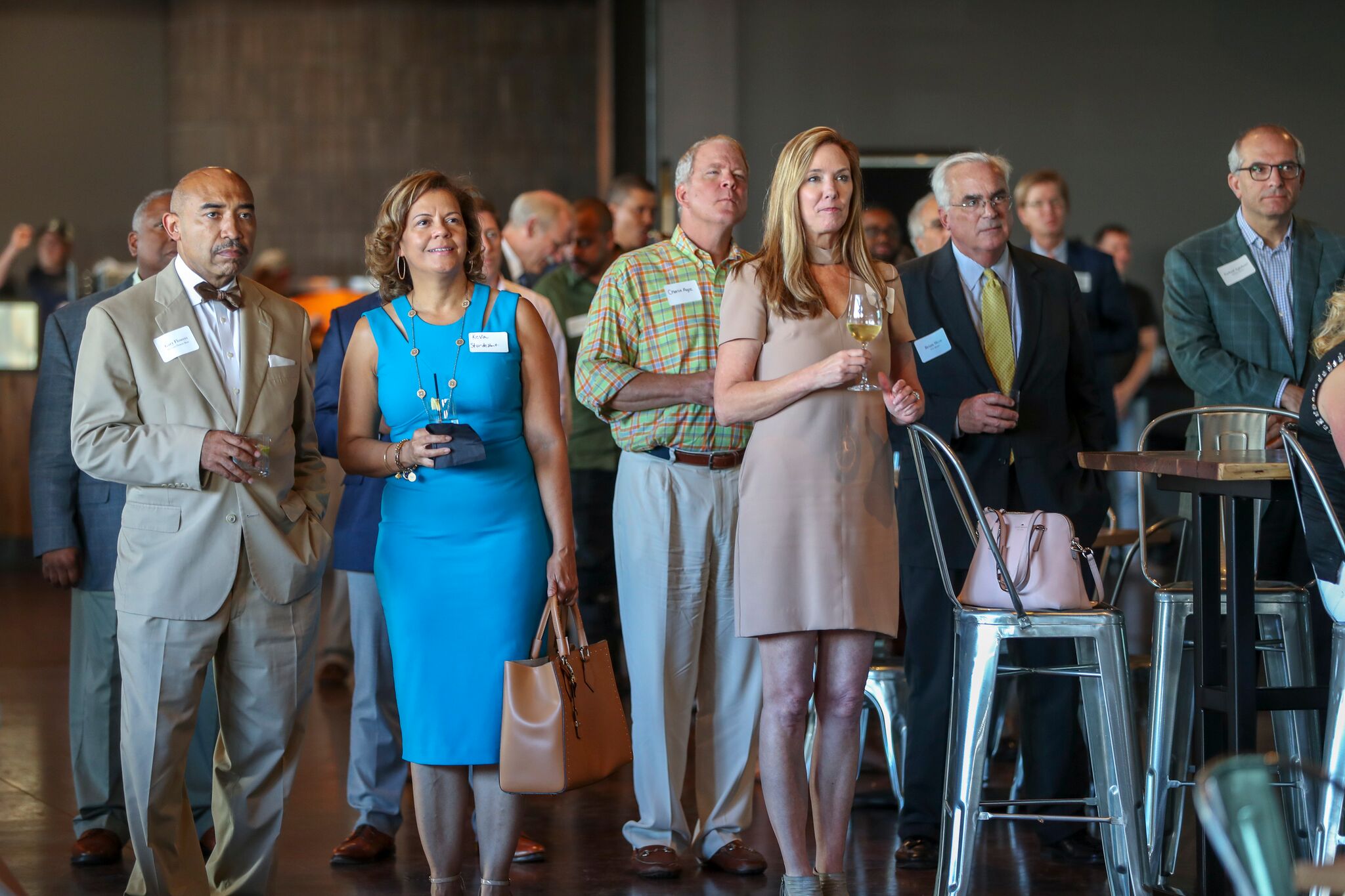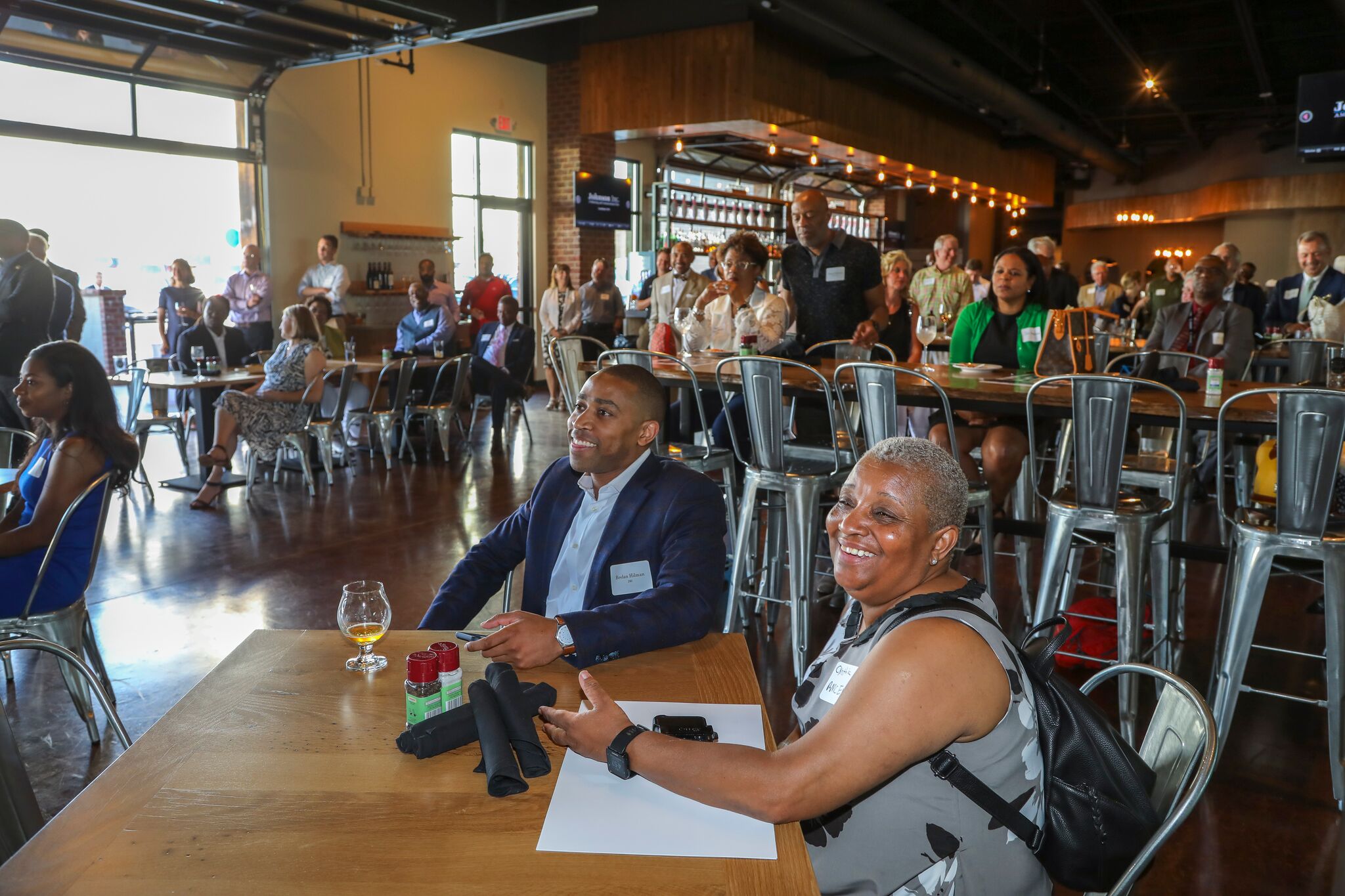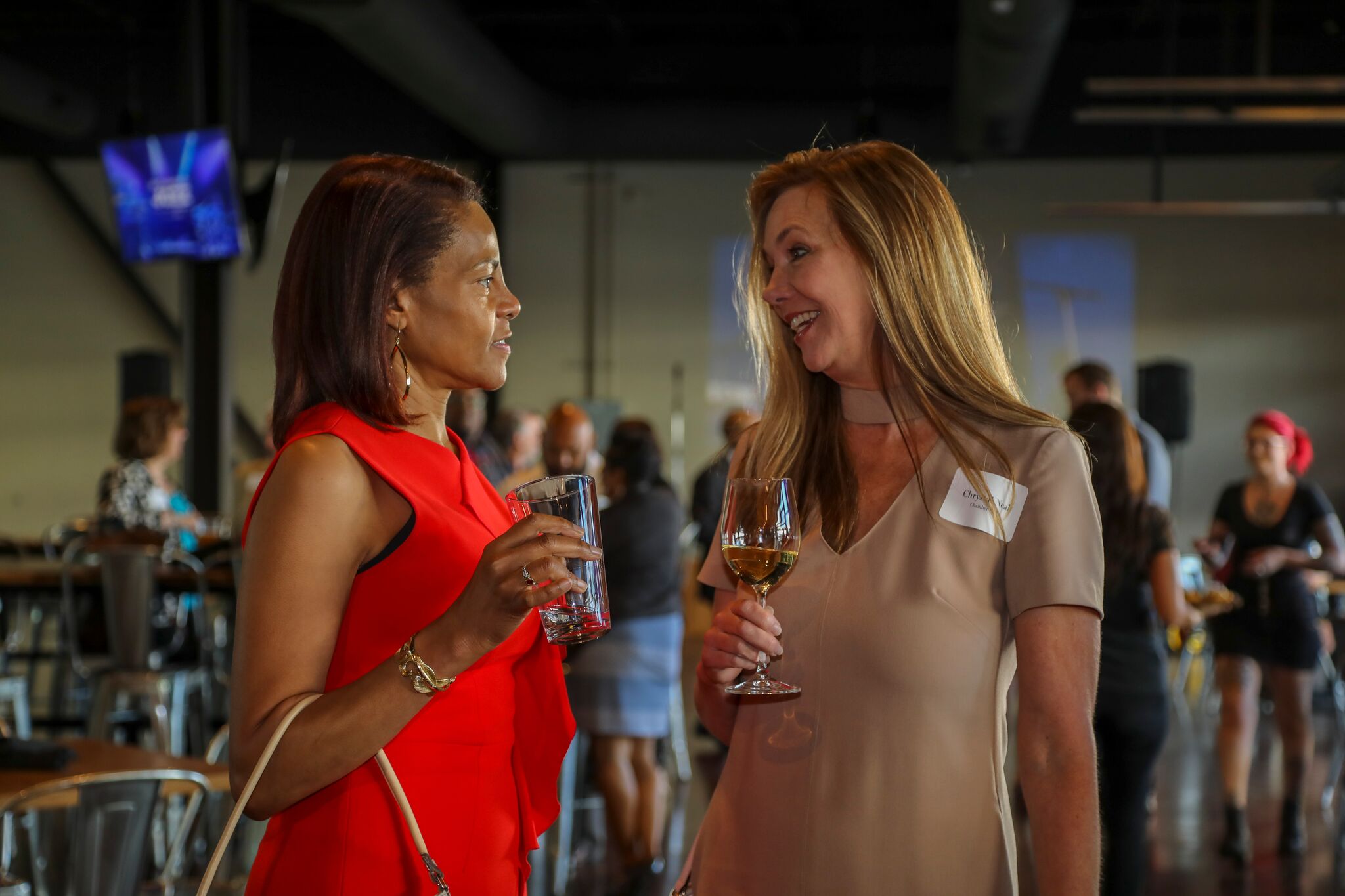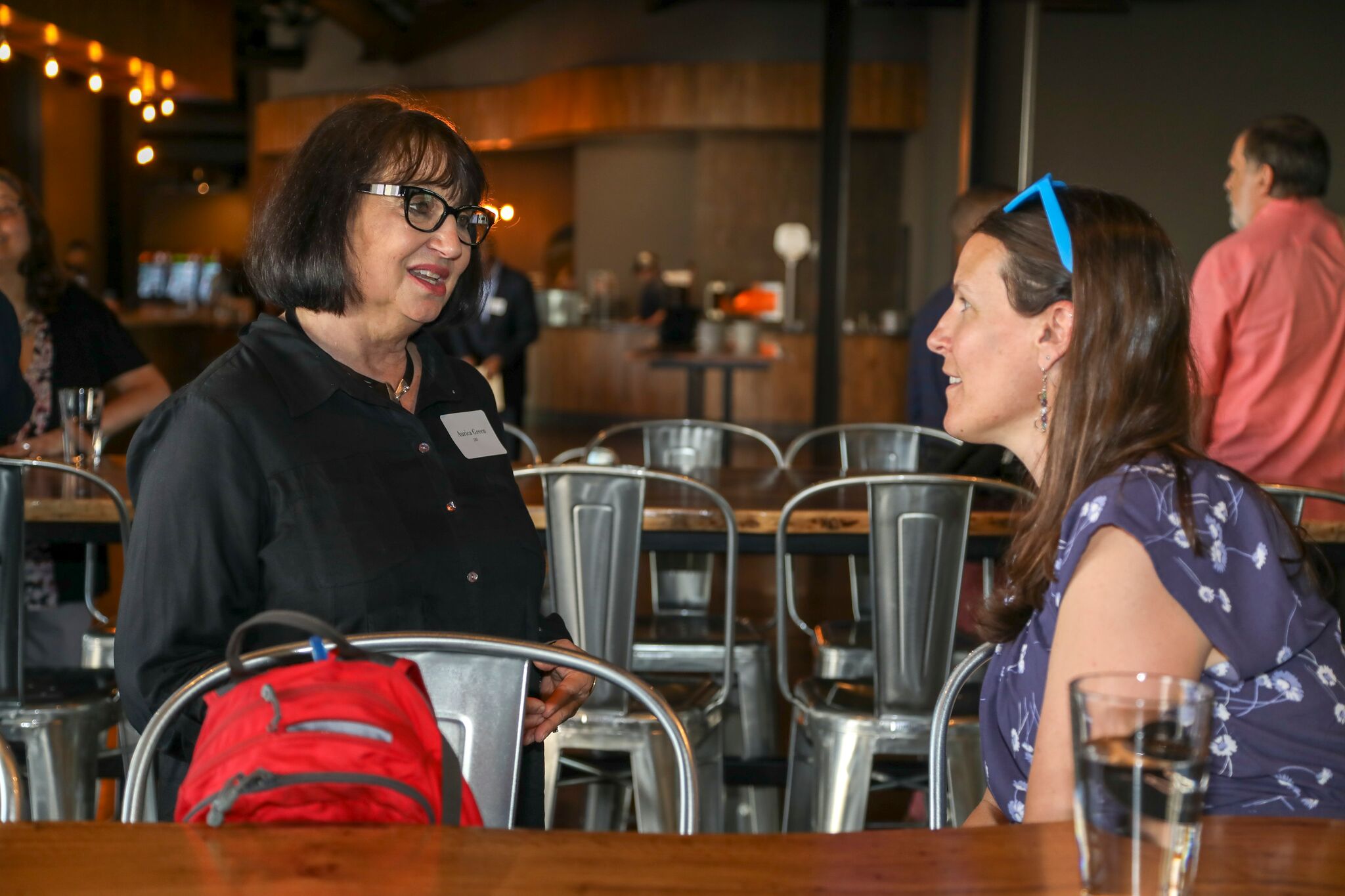 For more than 25 years, Johnson, Inc.'s been helping brands bridge the gap between themselves, the Richmond community and beyond.
We've helped some of the nation's most prominent companies connect with new communities—not just through branding, but with targeted outreach and even workforce development.
We've done it from some of the most iconic neighborhoods in Richmond, including Historic Jackson Ward where we started, the Design & Arts District in 2006, and Manchester in 2014.
And we're not just in the community, we're focused on meeting community needs, having worked closely for years with the Friends Association for Children, Crossover Ministry, Mega Mentors, and the Chesapeake Bay Foundation.
As part of that commitment, we've given nearly $1 million to HBCUs and educational organizations.
That brings us to today.
All of this has been in service to our mission. Which is to connect brands, cultures and communities.
As we all know, audiences spend every day getting the same vague, boring messages in roughly the same vague, boring way. What they need is authenticity.
Our staff of versatile, talented influencers work hard to create strong, bold and authentic brands – the kind of brands people identify with. In a nutshell, we build brands people love.
How did we get here?
26 years ago, Ken Johnson had a vision of how the community could partner with companies, thought leaders and other stakeholders to improve the quality of life for people in Richmond. That singular vision led to the emergence of unique brand experiences that brought cultural icons together with corporate titans to engage, entertain, educate and influence audiences and communities from Richmond to New York and beyond. Think Fridays at Sunset, Richmond Jazz Festival, Freedom Classic Festival and Big Apple Classic. We've positioned Richmond as an arts and culture hub, through the renowned mural project, RVA Grooves and more.
From those engagements, our marketing and PR practice emerged.
Today we're privileged to provide brand strategy and communications to some of the region's and the country's most venerable brands, including VCU Health, E-ZPass, Virginia is for Lovers, Compass Group, Robins Foundation, WaterAid and American Evolution.
As clients began to see how we could shape their message and connect to diverse, hard-to-reach audiences, they sought out our expertise in other areas of their businesses. And so, our consulting practice was born. This focuses on stakeholder engagement and community outreach, supplier diversity and inclusion, and executive leadership counsel.
In this space, we've been honored to work with clients such as Dominion Energy, Altria Group, AECOM, Hourigan Construction, UCI 2015, Virginia Tourism Corporation and the City of Richmond. And we've built partnerships with companies like SMG and Share More Stories along the way.
Through it all, Johnson, Inc., and its divisions, including Johnson Marketing and JI Live, continued to chart a course internally and in the marketplace. We have always focused on building a strong culture internally, building strong brands externally, and connecting it all through a stronger community.
So, why the change?
First – we've always wanted to let our work speak for itself. And that it has. It's how we've grown, won new business and stayed relevant through some of the most turbulent times in the marketing and communications industry.
We've grown a lot. Business. People. Clients. And it's important for people to better understand who we are and what we do, and how we do it. We need to do for ourselves, what we believe we do a great job of for our clients, which is telling our story.
And at the same time, our founder and CEO, Ken Johnson, has made it clear it was, is and always will be about the team – not about him. So as we began to tell our story more vocally, Ken was adamant that it truly be our story. And one of the best ways to achieve that focus is in the name of our company.
As a result, we're rebranding our public-facing businesses from Johnson, Inc. to JMI.
Johnson, Inc. won't go away. It will remain the holding company for our businesses.
Our overall brand name will transition from Johnson, Inc. to JMI.
Specifically, our marketing business will also be known as JMI.
Our consulting practice will be renamed JMI Consulting.
And our experiential practice will be renamed JMI Experiential.
Our brand colors hold special meaning, too.
For years, the Johnson, Inc. logo was turquoise. Now, we've opted for deeper shades of blue that evoke the depth of the experiences, capabilities and perspectives that we've accumulated over the years. And we've added orange to our brand palette, which speaks to vibrancy, growth, freshness and joy – qualities which define our culture and personality.
What does the future hold?
As many of you know, rebrands take time. Ours will, too. We've already started this process as you can see from our website.
And we'll continue it in future communications.
Some clients may still see JI on a contract renewal or two, and our website URL will remain johnsonmarketing.com for a period of time.
But as we go through this journey, gradually you will see JMI and its brand extensions take the place of Johnson, Inc.
As we look to the future with you, our aim is to help you grow your business, your organization, your brand and your impact on the community.
Here's how we're doing that:
Our brand strategy and marketing division will continue to be led by James Warren.
Our experiential work is led by Jennifer Riddick Williams.
And our consulting, and diversity and inclusion practice is led by Andre Dean.
And across all of our work, we'll stick to the formula that got us here: define success, build a collaborative team, listen to everyone with a voice in the conversation, spend the time to develop compelling strategy and brilliant creative, and then execute like hell. And by the way, we'll refuse a check-the-box mentality, because the details really do matter.
So that's what we're doing, how we're doing it, and who's doing it.
We're 25 years in. And we're just getting started. Thank you for being part of this journey.